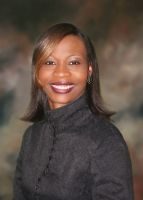 After the Preached Word
I don't know about you but during my early years in ministry I was constantly bombarded with questions on what to do after I finished preaching. In other words, do I call for an altar call, lay hands, have a prayer line, or receive an offering? And if so, what is the proper procedure? Another thought was, when I'm done ministering the Word, do I simply pass the microphone back to the Pastor and sit down? In the beginning, as a young minister, it was hard to figure this out and oftentimes I found myself standing there clueless. If I did pursue into these unchartered waters I cannot say they were my best efforts. If I did not, well, let's just say, eyebrows were raised. It would have been great if someone (especially another preaching woman) would have prepared me for this next step but unfortunately no one wanted to share - it seems as if they just expected you to know. So like most, I had to learn by trial and error! Nevertheless, I am happy to say, twenty years later, and with much experience under my belt, I have learned what to do when and where. Since I don't believe that everything in life has to be learned through trial and error, for this issue, I'd like to share an excerpt from my ministry book, Hooper's Evangelist & Minister's Handbook (Everything You Need To Know Before You Go!) on several of these important areas and how to handle them. For the most part, this advice is written from the perspective that one is new to the ministry call and still in ministerial training. Let us see what we can learn.
ALTAR CALLS
"As we conclude the subject of the preached Word, the natural progression is a discussion on altar calls. Although I believe it deserves a chapter of its own (and I have mentally battled with this constantly throughout this writing), I didn't write it. Sorry. My reasoning is, there are some things I cannot (maybe you can) or should not put in writing. Personally, on this particular subject, I'd rather recommend learning how to do altar calls another way, so that I'm not guilty of robbing you of something you learn best with the naked eye. Yes, that is how I believe you should learn to do altar calls: by watching a fisherman fish (St. Mark 1:17). Watching and listening to a skillful, seasoned minister move from the conclusion of their message into an altar call, and get results, is priceless! And, since a "picture is worth a thousand words," what better way is there to "stir up the gift" (2 Timothy 1:6)! In addition, every "fish" and every situation of how to "go fishing" is different, so it is best to learn it from watching the "fisherman" in different scenarios. Thus said, take your pen and paper out to "sea" and let God bless you to learn this "spiritual art." Then come back, take Him at His Word, and let down your own net (St. Luke 5:5, emphasis added)! But remember, the work is never complete until the net breaks, regardless of how much "fish" you catch (St. John 21:11).
The conclusion of the preached Word will also call for a Sinner's Prayer and a list of scriptures (commonly called, The Romans Road) to be recited for those who desire to receive Christ as their Savior. See Dr. Hooper's book for a sample of The Sinner's Prayer and The Romans Road.
PRAYER LINES AND LAYING HANDS
As new ministers, because you do not pastor and do not minister as often, you really get excited about any opportunity to preach or teach the Word--and you should; for the Word of God changes lives. However, as you minister the Word more often and continue to mature in ministry, this holy enthusiasm may perhaps diminish a bit because God will begin to enlarge your territory and send you to places where the needs of the people are greater (not always the place), thereby requiring more ministry of you (St. Luke 12:48). At this stage, not only will you stand behind the sacred desk to preach or teach the Word, but might be prompted by the Holy Spirit to move out among the congregation and minister to those whom He directs on a one-on-one basis (see author's note.) This is quite a humbling experience, so if you have feelings of anxiety, that's good, because it will help you to remember that your "sufficiency is of God" (2 Corinthians 3:5). As forestated, God will not direct a minister to do this until He knows that the minister has matured in ministry, thereby alleviating a very embarrassing moment for the minister and the individual being ministered to, in conjunction with compromising the integrity of His Word. However, to prepare yourself and to make sure that all things are "done decently and in order" (1 Corinthians 14:40), I suggest that each minister discuss this area with their pastor and if necessary and suggested, carefully "study" them and or well-respected, seasoned ministers, for training and insight on how to properly lay hands on different individuals (men, women, sick, elderly, children) who need special prayer.
Note: Conducting prayer lines and laying hands on congregants might only apply to more charismatic churches. As a new minister, be cautious and get permission from the host pastor before doing so. In addition, it should be highlighted that just because a minister prays and lays hands on an individual, does not mean that they have a healing or prophetic gift. It is always a minister's responsibility to pray for people, whether in public or private. However, at times in a worship service, God may require a (spiritual) human touch to be necessary for an individual, in order to touch and agree with them in a particular situation or to encourage faith. Again, to be sure and to gain a clearer understanding of spiritual activities, please, seek pastoral advice."
I hope this information has been insightful and that as you attend worship services you are more apt to pay attention to those seasoned ministers around you in order to assist you in developing a ministry of excellence! Please remember also that we all make mistakes, even the best of us, but as the old saying goes, "practice makes perfect". So get to work and enjoy your ministry journey!
About the Author
Excerpts of this article have been taken from Hooper's Evangelist & Minister's Handbook, www.DeboraHooper.com. Dr. Debora Hooper is the Pastor of the Greater Works Worship Center in Brooklyn, NY. For ministry invites, questions and comments, reach her at debora.hooper@verizon.net or www.myspace.com/deborahooper