Events In Your Area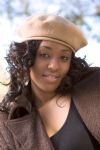 Want somewhere to go? Check out the events listed here in our Events Space. This just may be the perfect opportunity for you to meet new friends and share the good news of your ministry while fellowshipping with your sisters in the Lord.
**PreachingWoman.com™ is not affiliated with, nor does it represent any of the ministries or events listed in this space that do not carry the PreachingWoman.com™ logo. All events listed here are advertised on a paid promotional basis. Please direct all inquiries to the contact information listed in the advertisement. ***
**Contact us today to find out how your event can appear here! CLICK HERE
Sorry, but there are no articles in here.