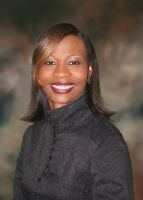 The Business Side of Ministry
By Dr. Debora C. Hooper
Like most ministers, I love ministry and I wouldn't give it up for anything! Yes, it's tiresome, rigorous, and lonely, but I still love it! In fact, through it, I truly found it to be my life's call, passion, and destiny. Often times when I look back on the twenty years I put in as a full-time, itinerant evangelist, traveling across the nation, preaching and winning souls for the Lord, I wonder. Yet ministry was and still is a blessed joy to me. Certainly I learned a lot during that time, but one thing in particular I learned quickly was that ministry has a business side and if I expected to have a home to continue to live when I came off the field, I had better learn it.
As a preaching woman, you too will discover that you need to be well-rounded in various areas of ministry, including the business aspect. For those of you who are just starting out in ministry, this information will be new yet insightful. And for those of you who are veterans to the trade, you might just be happy that somebody finally addressed it. For the most part, business and ministry usually boils down to the issue of money and unfortunately, these two have never been a good mix. As a matter of fact, it seems to be one of the most difficult subjects among clergypersons to discuss. But let's all face it; if ministry is a service rendered to someone, then money is sometimes a factor. In my book, Hooper's Evangelist & Minister's Handbook, I cover a broad range of subjects involving ministry in order to well equip those ministry gifts who enter into this profession. At the same time, I included a chapter entitled, The Minister and Remunerations. Most ministerial handbooks do not raise this issue in their books and I must admit, I was quite hesitant about doing so as well. But after giving it some in depth thought and consideration, I concluded that this all-important subject is worthy of discussion as it pertains to the life of the minister.
When we speak of a minister receiving remuneration, we are speaking about the pay a minister receives after laboring in the Word for a particular service (1 Timothy -18. The Greek word here for reward is misthos, meaning a pay for services or wages.). In receiving one's pay, there are two words that come to mind: honorarium and offering. Unbeknown to some, there is a slight difference between the two. An offering, or 'love offering' as it is commonly called, is an unspecified monetary amount given to the minister but determined by the host pastor/church. An honorarium, however, is a specified monetary amount given to the minister but determined by the minister. While the former bears no discussion, the latter does, and is normally agreed upon by both parties (pastor and minister) before confirming the ministry date.
Every minister is either in one category or the other, and there are certain factors, like in the secular world, that conclude their position. But regardless of which category a minister is aligned with, there is a certain protocol that should be applied so that neither party is offended at the end of the day. The advice I am about to give is again discussed at length in my book as well as utilized in churches and ministries of integrity. If adhered to, handling these types of financial matters should prove to be a blessing.
First and foremost, it should be understood that those ministers who have no honorarium are usually (but not limited to) those who are still novices in ministry. These are they who are not ordained ministers, have little or no theological training, are not in full-time ministry and have not been in ministry more than 15 years. Thus, as a result of their standing, when it comes to receiving an offering, they are left to the mercy of the pastor/church to be a financial blessing to them in return for their ministry services (1 Cor. 9-11). Since there is no set amount involved, it can appear as a very, simple matter, yet if not handled wisely, can be disastrous. Thus, the only way to properly handle this is to put it under the guidelines of being 'fair.' When a church is fair in compensating a minister, (regardless of their position), it does three things: (i) it keeps the ministerial relationship in tact; (ii) it demonstrates that the ministry is one of integrity; and (iii) it doesn't "muzzle the ox that treadeth the corn," meaning upon future ministry visits, the minister doesn't feel a need to "hold back" on its ministry because they fear being taken advantage of.
In regard to those ministers who have an honorarium, I always say, honor precedes honorarium. This honor is seen through their level of achievement in ministry areas that reveal (i) a strong, distinct anointing, (ii) expansive theological training, (iii) a longstanding ministerial career, and (iv) a ministerial reputation which causes numerical growth to a host church. In other words, unlike a novice, their ministry expertise brings guaranteed enhancement to a host church. In addition, such a minister, in this category, uses an honorarium to safeguard their integrity and ministry gift; they too do not want to be taken advantage of, especially after such a level of achievement. Nevertheless, it is important to add that with all this, the minister who has an honorarium should still be mindful that their request be something fair. Doing so will show the host pastor/church, that the minister's ministry is (i) not for hire; (ii) a ministry of integrity; and (iii) mindful of guarding its ministerial reputation. Lastly, a mature and wise minister with an honorarium request will be open to negotiation, or a Macedonian call (Acts 16:9-10), if for some reason the suggested amount is unable to be met by the host pastor/church.
So there you have it; the business side of ministry! Yes, it's an important aspect, but not as important as your integrity. So be wise in your dealings and content where you are, remembering that you are not for hire, but a servant of the Lord. And whether you receive an offering or have an honorarium, your ultimate reward is hearing Christ say on the last day, "well done, thy good and faithful servant." (St. Mt. 25:21)
Excerpts of this article have been taken from Hooper's Evangelist & Minister's Handbook, www.DeboraHooper.com. Dr. Debora Hooper is the Pastor of the Greater Works Worship Center in Brooklyn, NY. For ministry invites, questions and comments, reach her at debora.hooper@verizon.net or www.myspace.com/deborahooper