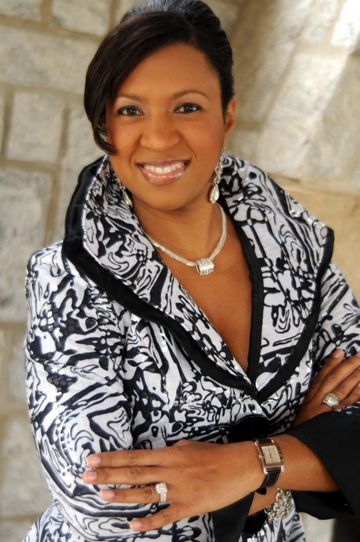 God Knows What You Need When You Need It!
Written by Elder Lily Jenkins
But my God shall supply all your need according to his riches in glory by Christ Jesus (Phil 4:19).
When we don't know what to do, God does.
When we can't seem to find our way, God can.
When our strength has failed, God's strength takes over and allows us, in our weakness, to be strong.
I can tell you a time (many actually) when my needs were far greater than anything I could ever imagine. I needed my bills paid, food for my family, and a new vehicle. I was trying to make ends meet and didn't know how we were going to make it through. Not only that, we knew we (my husband and I) were called for a special purpose just for God. And because of that, we were determined in our spirits to serve Him with our whole hearts, even if that meant doing what we had to in order to fund our kingdom work. But we found out that through it all, even after all of the monies we put into the mandate God gave us, we never lacked for anything. And we looked back and said, "God, thank you!" I believe there are many of you that know what I'm talking about.
How many of you also know if you focus more on what God has as opposed to what you need, you will look up and realize you've always had everything you needed? The Bible says, "According as his divine power hath given unto us all things that pertain to life and godliness…"(II Peter 1: 3). If you notice it said 'hath' meaning 'has'. It's a past tense word that suggests it has already been given. What has been given? Your provision; your healing; your deliverance; your every need! How do you receive these things? Well, the same verse says, "…through the knowledge of him that hath called us to glory and virtue." By truly knowing God through His word and by having a personal, intimate relationship with Him, you will realize you no longer have any need, because He has already supplied everything for you. And everything that was given was completed, liberally supplied, filled to the brim, and carried through to the end. Amen!
Your daily prayer should be: "Lord, please give me whatever I need in order to complete the assignment you have given me." No longer should our prayers be need-focused, but God-focused.
So when it comes to what God has called each of us to do, know that He knows what you need…when you need it. When you truly get a revelation of that thing, pull down what you need according to the riches that God has at His disposal for you to carry out your assignment.
About the Author
Lily L. Jenkins is the Founder and CEO of Lily Jenkins Ministries and Vice President and Co-Founder of the Purpose Development Institute. Her role is to oversee all Certified Coaches to ensure that they are promoting the basic tenants of Purpose Development in their practices and that all satellite institutes are using training materials that include the basic tenants of the Purpose Development message. A woman with many qualifications, Mrs. Jenkins is a Certified Human Behavior Consultant, Christian Life Coach and the first female Certified Purpose Development Coach. She has over 14 years of teaching experience at all levels including the university level as a Professor.