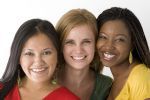 A New You In the New Year
Disclaimer: PreachingWoman.com assumes no responsiblity or liability for the information presented in this article. Please follow all health and dietary advice provided by your personal medical physician.
With the advent of the New Year, comes fresh beginnings. It's a wonderful time to assess where we are and where we want to be; a wonderful time to focus and take time for your self. The New Year inspires us to move forward and make changes to the status quo, motivated to address and take on those things about ourselves that we'd like to adjust.
One goal that seems to be on everyone's mind is better health. These days, "health" has evolved into "Wellness." Incorporating more than just our physical body's state of being, "wellness" encompasses body, mind, and spirit and suggests the traditional concept of a healthy body joined with happiness, contentment, peace, soundness of mind and an over-all sense of well being. Wellness is about quality of life. Able to live longer, we want to live better. It's not only about living, it's about living well. So, how do we move towards this state of wellness?
Perhaps, first we need to choose what we want to work on, and then we can move on to how we can work on it. Do you live with chronic pain? Back problems? Migraines? Do you have skin concerns? Would you like to create a new regimen? Exercise? Diet? Once you have honed in on your target, then you can initiate a course of action. Yoga. Pilates. Acupuncture. Skincare. Sound easy? Need a little impetus? Here are some keys that will help you progress smoothly and avoid pitfalls: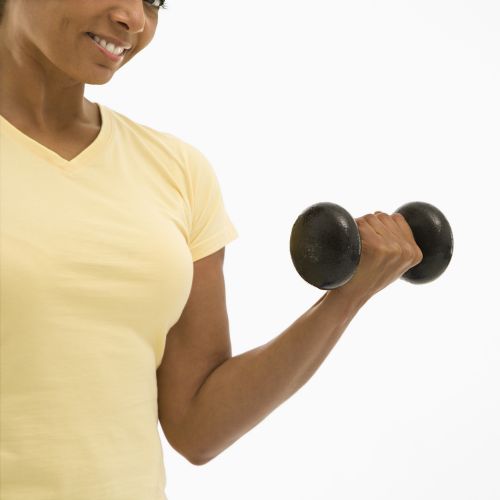 Pick a goal that's do-able. Start small. This way, you will enjoy a sense of accomplishment early on. If goals are too lofty, the great impetus crusher, disappointment, can set in, disturb the "force" and cause us to stall from a lack of motivation.
Be honest with yourself. If you set reasonable goals, you will be more apt to finish what you've set out to do. Pick something you enjoy, that resonates with you. It will make the doing easier and the ability to talk yourself out of it, harder.
Stick to your guns and don't make excuses. Get out there and do it! Act first, rationalize later. However, it's important to ...
Be gentle with yourself! Sometimes, we're our own worst critics. Go easy, be encouraging. If you haven't taken care of your skin for years, it's going to take time to get it looking healthy. If you're too critical too early on and looking for great strides, then you're going to be more apt to fail. By recognizing small achievements and progress, the sense of forward movement will perpetuate your motivation. Notice the little miraculous changes and reward yourself for doing whatever it is: having regular facials, exercising, trying a new treatment like acupuncture or myofascial release.
Remember that sometimes a little goes a long way. A good way to try something new without making a great commitment is to check it out in a small dose. Take a class, attend a talk, try a sample. For example, at Living Well Healing Arts Center & Spa, we recommend the Spectacular Spa Sampler, for people who want to try new services, but aren't sure what they'd like. This choice allows you to pick two treatments for the cost of one.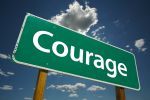 Fortunately for us all, the initial steps of dislodging inertia and subduing the fear of trying something new are often two of the most difficult obstacles to overcome. But when we do, we are rewarded with new-found vitality and a sense of accomplishment. Plus, it's just plain fun to become excited and immersed in a fresh pursuit. While you're walking the path, you're laying in new seeds. The great thing is that practice can, when watered and tended, take hold and grow into a strong plant named habit. Then, we have something that has taken root in our lives. This positive pattern not only makes us feel better in general, but also, it gives our self esteem the big boost of accomplishment.
So go ahead and stick your toe in the water before diving in head first. The important thing is to allow yourself to move out of your comfort zone and discover a vital new you. Remember that the second step is always easier than the first. You are what you do. By taking care of yourself, you are creating good health. With practice, and gentle patience, you will feel renewed. So, with whatever new challenge you pursue, just get out there and try something new. Take on wellness and wellness will take you over.
About the Author
Reisa Mehlman is a New York State Licensed Aesthetician, New York State Licensed Nail Specialist, Certified Lash Extensionist, Reiki Practitioner and the Director of Living Well Healing Arts Center located at 18 Low Street in the quaint village of Ballston Spa, New York, just a stone's throw from the historic city of Saratoga Springs. Article Source: http://EzineArticles.com/?expert=Reisa_Mehlman