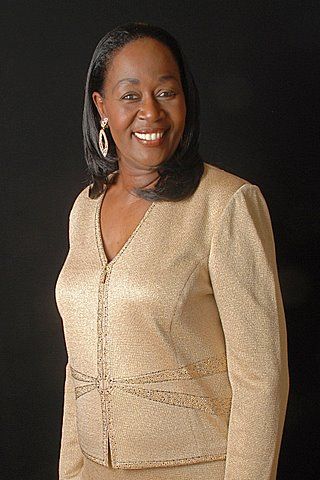 Apostle Wynell Freeman: Diamonds Are Forever!
Written by Kimberly Smith, Sr. Staff Editor
Diamonds are considered to be one of the most treasured jewels. Today, we are able to appreciate the luster and worth of traditional white diamonds along with the pink, blue, yellow and even green diamonds. In looking at a precious diamond of gem quality, we can ask ourselves, "What did it take for this diamond to be recovered, cut, and preserved?" We, like diamonds, go through processes that may seem extreme, but are surely "worth it all" to become the irreplaceable gifts that we are to one another in the Body of Christ, and our families.
Preachingwoman.com is honored to have had the privilege of speaking with a unique yet astutely equipped diamond in the Kingdom of God, Apostle Wynell Freeman. This woman of God has been through the grinding process by the Maker such that she is able to cause others to glisten with a cutting edge Word and ministry. As we all must endure what is necessary for our brilliance to reflect Godly character, we will surely be more effective in ministry. As iron sharpens iron, all of God's chosen servants must be honed for His great glory.
Apostle Freeman is widely known as a 'no-nonsense' preacher. PreachingWoman.com asked her if she was comfortable with this association? And if so, what makes her preach the Word of God with such boldness and uncompromisingly?
"…First of all I am extremely comfortable because I preach a no-nonsense Word…It [the Word of God] is a no nonsense guide, therefore we should preach it with such boldness." Apostle Freeman said she made a promise to the Lord to boldly undertake the charge to carry the Gospel of Jesus Christ. She promised Him that she would be as bold with the Gospel as she was in the world. Pastor Freeman also explained that the uncompromising element in her ministry is necessary because people are hungry for the truth. "The truth of God is uncompromising. So, if I'm going to preach, it has to be a truthful uncompromising Word."
Since February 1988, Apostle Wynell Freeman has been preaching pointed, relevant messages of the Kingdom. "During a time of intense prayer and fasting in my home church, I clearly heard the Lord say that this was indeed my call." Pastor Freeman knew that it had to be the voice of the Lord because the calling to preach was nothing that she was aware of during her childhood. Although she comes from a long line of preachers on both her mother and father's sides of the family, according to her experience, women didn't preach. With a keen sense of humor and honesty, Pastor Freeman stated, "I grew up in a Primitive Baptist background, of course where women would do nothing but prayer on women's day." However, upon reflection Pastor Freeman recognizes that she was already thoroughly trained for ministry. "There is nothing in the church that I can't do." From being the janitor, to directing the choir, or being an usher, she has practically done it all, but didn't know that while she was serving she was simultaneously "training for reigning", now deemed the resounding theme of her life.
On December 7, 1998, after a decade of prolific and extensive evangelistic ministry, Apostle Freeman began pastoring Fresh Word Ministries in Cherry Hill, New Jersey with a newly added branch in Newark, New Jersey.
PreachingWoman.com asked Pastor Freeman, "What pitfalls and triumphs during the early days have been most impressionable in how you pastor today?"
Pastor Freeman responded, "Wow! There's been so many pitfalls, we don't even have enough time to talk about [them]...Like Paul taught comparing themselves by themselves, they became fools. I've learned not to gauge the ministry by any other." Apostle Freeman is comfortable with letting the ministry grow at its own pace while being strikingly unique. "I learned on the evangelistic field how to be comfortable in my own skin and anointing, so I've learned to be comfortable with what Fresh Word Ministries is assigned to do."
PreachingWoman.com engaged further in conversation with Apostle Freeman regarding being a woman who has pastors men.
Having been made through years of experience, Pastor Freeman noted, "I had to learn how to pastor men without emasculating them. I had to learn how to develop sons without being momma's boys. The Lord taught me how and I have strong men in our house today."
Speaking of strong men, Apostle Freeman and her husband, Sir Anthony Freeman's journey has been a true love story. Preachingwoman.com asked Pastor Freeman, to share a bit about her journey with her husband, Sir Anthony Freeman, and provide some nuggets of wisdom for women who are still waiting for God to bless them with companions.
"I am always willing to share about my journey with Sir Anthony. It has been a wonderful journey." Pastor Freeman briefly provided the details of how they met while she was working years ago at a family-owned store and she saw him. She recalled, "he didn't know I existed." Some years later they attended the same high school. After waiting on an introduction by another friend which never took place, she walked up to him, struck up a conversation and from the moment of their first discourse, they were an item. During his second year of college, he met someone else whom he married. Apostle Freeman was devastated, but continued to serve God. Their paths crossed again in January of 2001, as Sir Anthony had been single again for quite some time. He and Apostle Freeman reconnected and were wed in September of that same year. Their wedding theme was "Once upon a time…Again." So, for the women who are faithfully waiting she says, "PLEASE pass up the trash and wait on the treasure!" (For more on their story, visit freemanministries.org.)
Today, Sir Anthony is a vital part of the Fresh Word Nation, serving as the head of the Transformed Mind Counseling Ministry. Apostle Freeman remains frank in declaring that her first ministry and priority is to her husband.
On May 12, 2007, Pastor Wynell Freeman was aptly and publicly affirmed as an Apostle in the Church of our Lord, Jesus Christ. Preachingwoman.com asked Apostle Freeman as an Apostle of the Lord Jesus Christ, what is your mission? What has He called you to establish for the Kingdom of God?
"I believe that the mission, or a part of the mission statement of an Apostle is to make sure that the Church of Jesus Christ remains grounded in truth, avoiding heresies at all cost. Further, Apostles are assigned to extend the Kingdom into un-tapped territories; instruct regarding Kingdom order; to challenge disobedience and rebellion and to operate in the force, influence and wisdom of the King."
Apostle Freeman asserts that part of her apostolic assignment to women will be fulfilled through the Last Day Daughters Training Institute. "Now is the time that we will be training female pastors, female deacons, the wives of the assistant pastors, pastors' wives, and women at home. I think the reason why we are seeing so much divorce in the Body of Christ is because we don't know how to be powerful at church as well as at home. I must be as powerful at home as I am in my church. We must master those areas from a Bible perspective."
Apostle Freeman also provided, "In our local house, I have been very careful not to make the vision a building. I go into churches, and I'm not criticizing- and I see, "write the vision, make it plain, where there is no vision, the people perish." Then I see a picture of a building. I don't believe people will perish if there is no building. That word vision deals with fresh revelation and insight. So fresh revelation is an element required for the building of a people." Apostle Freeman's mission is clear. "My vision is the training of an army of people who can compete from a Bible base in a secular world and come out on top."
With her feet are in the stirrups, Apostle Freeman is in position to provide a Fresh Word to birth out a people who are whole and advancing the Kingdom of God. "The rhema message for the kingdom today is that the kingdom must be relevant to the times in which we live. We must be like the sons of Issachar, understanding the times and knowing what we ought to do."
Therefore, in Apostle Freeman, the Body of Christ has a jewel who pastors like a skilled diamond cutter, taking each diamond and studying it to know exactly how to cut the precious jewel as each diamond of gem quality must be cut differently. Pastor Freeman brings a tailor-made Fresh Word for the people of God to address the issues of life.


Preachingwoman.com asked Apostle Freeman how can preachers-in general-be more effective in reaching people (the lost and the born again)?
"One thing that the Lord taught me from the beginning is to be very candid about my own life. I have found that if we are going to be ministers who bring deliverance to the people, we have to be real. If anyone from my past came into my church and tried to threaten me with anything, my people would laugh and say, 'Oh, she already told us that.' It [transparency] takes away the blackmail power of the enemy, because the enemy tries to blackmail us…We would be more effective with the lost and the born again by leaving off our church testimonies and showing them our wounds. That's what Thomas required of Jesus…Show me your wounds…then, I'll believe. It disarms the lost. And to the born again, it says if the preacher has that testimony and got through, I know I can."
We can all make it through, just like the diamond that waits on its dust, the skill of the cutter, and the cut from the sharp edge of another diamond to see its ultimate brilliance and worth. There's a worth in each and every one of us that cannot be quantified, because God, who made us in His likeness and His image, is immeasurable. We serve a great God who through His own counsel, will and Word, made a great people. As we endure the intricacies of life, may we recognize and value one another, as Diamonds Are Forever!
**(For more information on the Last Day Daughters Training Institute, go to Freemanministries.org to register.)