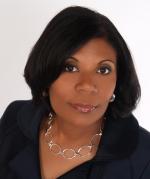 Dr. Rebecca Carmichael: Stepping Out On Faith!
Written by: Nichelle Early, Executive Editor
Have you ever felt that as soon as you've decided to fervently believe God for something, out of nowhere comes every reason not to? Seriously, it seems that as soon as you get your faith tuned up to step out and believe God, all of a sudden things appear to go awry. Whether it's your intent to: accept your call to ministry; maybe decide to change jobs; reject a negative doctor's diagnosis; lose weight; buy your first home; or any other faith required feat; it looks as if there is always someone or something, whether it be a news report, economic downturn, or health condition, standing ready to shake your faith to the very core and cause you to abandon what you've decided to believe God for. Can you relate? If so, we certainly have a treat for you today.
PreachingWoman.com has been favored with the exceptional honor to celebrate and feature the ministry of Elder Dr. Rebecca Oliver Carmichael (Dr. Carmichael), First Lady of Elevation Baptist Church, Knightdale, NC. As an ordained Elder confirmed by the Wake Missionary Baptist Association, Inc., she graciously accepted our invitation to be featured on PreachingWoman.com and share with us spiritual insight and principles towards 'stepping out on faith and trusting the power of God.' We are grateful to share the ministry of Dr. Carmichael with you!
Highly regarded as one of the most remarkable, humble, kind, and generous women of God you could ever meet, Dr. Carmichael is a powerful teacher with a distinct gifting and anointing for intercessory prayer. Recognized for her gift of imparting faith through the power of believing and praying of God's Word, Dr. Carmichael has every intention of helping to develop people towards a victorious and triumphant life in Christ Jesus.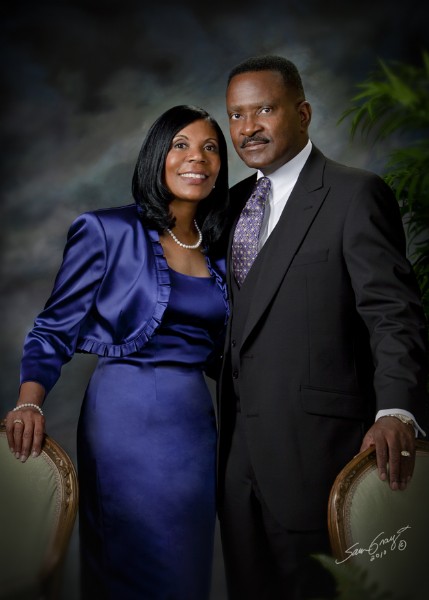 Serving alongside her husband of 36 years, Dr. T. L. Carmichael, Sr. , Senior Pastor of Elevation Baptist Church (with two locations), Dr. Carmichael will be the first to tell you that their marriage is a ministry and through faith, it serves to first minister to God, to each other and their family, and to the church and local communities. Together, they have earned a CACREP (Council for Accreditation and Counseling and Related Educational Programs) certification with emphasis in marriage, couple, and family counseling; they have co-authored two books, Stepping Out On Faith and Trusting the Power of God; they have served as hosts for several conferences, workshops, and seminars; and they happily parent two wonderful sons with daughter-in-laws, and two beautiful grandchildren.
As a graduate of King's College, and having accomplished seminary studies via Liberty University and Southeastern University, Dr. Carmichael shows no signs of slowing down. Having received an Honorary Doctor of Divinity from St. Thomas Christian College in November, 2010, her thrust continues to be that of educating people towards faith in God and the power of prayer that leads to a victorious life. Accordingly, she founded the Women of Excellence Ministry at EBC to promote unity and sisterhood; hosts The Christian View Forums; conducts powerful prayer and Word study meetings; ministers at retreats and workshops; and offers her service unto the Lord at many other events and opportunities in order to empower people, especially women to stand boldly, living a triumphant life influenced by love, faith, and unity in Christ Jesus.
PreachingWoman.com's founder, Evangelist Nichelle Early, enjoyed the exceptional opportunity to speak with this woman of God regarding many principles of faith and trusting in God:
NE: Dr. Carmichael, thank you for accepting our invitation to be featured on PreachingWoman.com!
RC: Evangelist Early, I am so honored and I thank you for extending such a wonderful opportunity to me!
NE: The pleasure is mine!...Dr. Carmichael, please share with us what is the mission and vision of your personal ministry?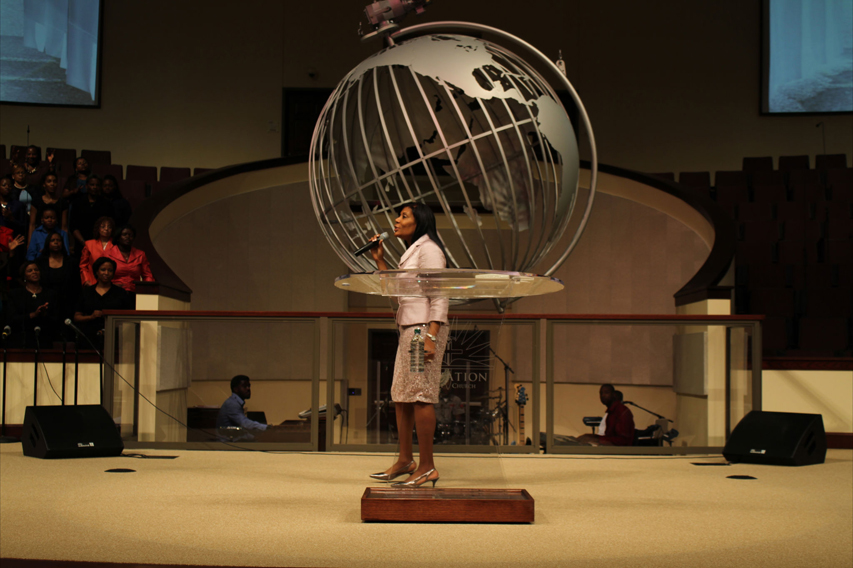 RC: My personal ministry endeavor is to teach people how to step out on faith and live a life conducive to experiencing the power of trusting in God. Within that capacity, it is also my desire to inspire and encourage people, especially women, to ignite their faith through and by the power of the Holy Spirit, in order that they may move forward in the purpose to which God has called them. In order to do that, I believe that it is imperative to teach people, simultaneously with faith, to recognize the necessity for unity in the Body of Christ according to Romans 12:4-5 [KJV], which says, "For as we have many members in one body, and all members have not the same office: So we, being many, are one body in Christ, and every one members one of another." By doing this, I believe that I am able to encourage women to stand together in unity, while having that patient, determined, persistent faith that digs deep and won't quit so that whatever vision God has given them personally, and for the ministry, it will come to fruition because of their faith in Him and in His Word.
In fact, my husband, Dr. T.L. Carmichael and I co-authored a book entitled, Stepping Out On Faith. And, the premise of our book is to teach people how faith works and to provide them with biblical tools and principles as to how to develop their faith in order to be triumphant in all of their spiritual and natural endeavors.
You see, what I've learned is that we all at some point will encounter what I call 'faith-blockers,' such as fear, un-forgiveness, disappointment, disenchantment with life, etc. These things, if not dealt with properly, can hinder one's faith walk, prayer life, healing, peace, and can even cause one's overall spiritual growth to be stunted. The bible says in 2 Corinthians 10:1-6, [KJV] "(For the weapons of our warfare are not carnal, but mighty through God to the pulling down of strongholds; ). So, as a part of my ministry mission and gifting, which is also intercessory in nature, I emphasize pulling down those strong holds that would come to hamper and not allow us to step out on faith!
NE: Amen! Now, I'm glad that you mentioned the fact that your ministry was intercessory, because you are truly a powerful intercessor! Can you please share with us more regarding the importance of intercessory prayer in this hour and how it relates to us stepping out on faith?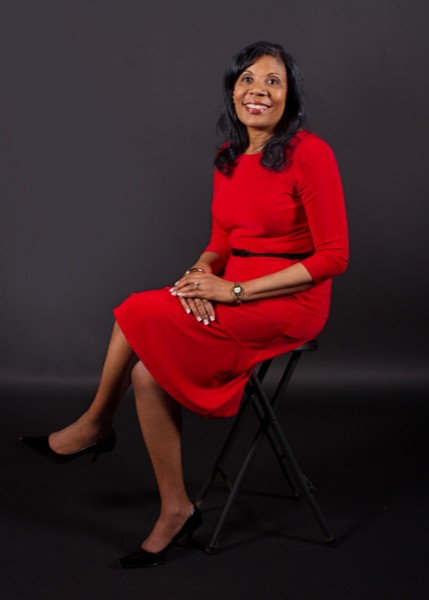 RC: I believe intercessory prayer is a key component to one experiencing a healthy spiritual life, and it is especially important in the life of the local church. One of the things that I've found out during my personal assessment of intercessory prayer is that it is most effective when you pray God's Word. The Bible says in Psalm 18:30 [KJV], "As for God, his way is perfect: the word of the Lord is tried: he is a buckler to all those that trust in Him."
When I teach, one of the things I emphasize most is that the Word of God is the key to turning things around. Whenever we're sick, whenever there's trouble, it is God's Word that we can rely upon that is the premise of our faith and the assurance of our victory. Therefore, when we pray, we must pray according to God's Word. And when we've prayed God's Word in faith, we must enact a healthy expectation that we are going to receive what we are asking for.
At our church, Elevation Baptist Church, we've seen God do some awesome things in our ministry. People have experienced the life changing power of God through faith in praying God's Word coupled with the power of intercessory prayer. Marriages have been restored, bodies have been healed, finances have been blessed, and many other wonderful things God has done. I don't care whether it is anger, finances, marriage, healing, gossip, or backbiting, there's a scripture for it, and the 'Word works, when you work the Word!'
NE: That is awesome! Dr. Carmichael, please share with us three principles of faith that you encourage people to embrace?
RC: Well the first principle I would suggest is that:
We must overcome Unbelief: We must believe that all things are possible. Mark 9:23 [KJV] says, "…all things are possible to him that believeth." Therefore, our faith must be strengthened and developed in order to overcome unbelief and see the infinite possibilities of our God.

We must expect Growth: We must allow the Holy Spirit to convict, cleanse, purge, prune, revive, and renew us in order that we are able to grow, and not stay or become spiritually stagnate so that we may fulfill our God inspired purpose. It's through maturity that God is able to provide us with more insight as to our assignment here on earth. Growth is not always easy and it doesn't always feel good, but we must expect and embrace growth in order to fully accomplish God's perfected will for our lives.

We must not allow Hopelessness to overtake us: We must rest and rely on the promises of God knowing that our expectation is of Him (see Psalm 62:5, KJV). It is sometimes easy to lose heart, especially when things don't initially go the way we expect them to. However, we must remember that our hope is built on nothing less than Jesus' blood and His righteousness. This is not a time to defer hope, but to have that blessed assurance that God is for you and He desires to give you an expected end (see Jeremiah 29:11, KJV).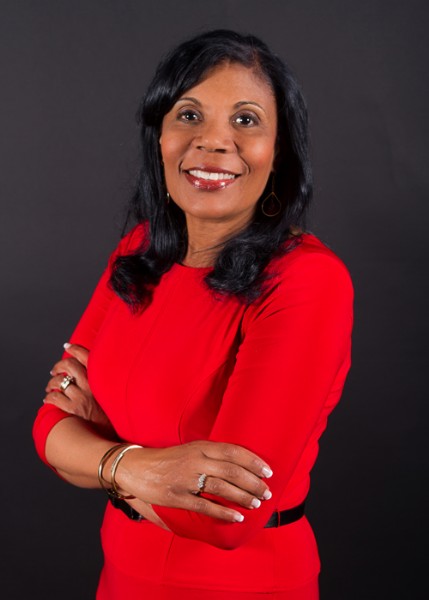 NE: Wow, what an encouraging response! Well, last but not least, Dr. Carmichael, what do you personally believe God is saying in this hour?
RC: I really believe that God is saying in this hour that He's bringing His remnant together because the harvest is ripe, but the laborers are few. And, I believe He wants those who are called and willing to labor in the Gospel to come together because there are a lot of false doctrines that are infiltrating the times and we must train and equip the Body of Christ to stand upon the infallible Word of God. In other words, I believe God wants us to return to the basics of trusting Him, His Word, praying, and worshiping Him in Spirit and truth. We must acknowledge God in everything, in all our ways…One of my favorite scriptures is Romans 12:1 which says, "I beseech you therefore, bretheren, by the mercies of God, that ye present your bodies a living sacrifice, holy, acceptable unto God, which is your reasonable service." Therefore, we must not conform to the ways of the World…we must behold the lamb that taketh away the sins of the World…we must keep God's agenda first…and we must lift up who we are in Christ Jesus by stepping out on faith and trusting the power of God!