Rev. Denise Wilson

-
Feed My Sheep!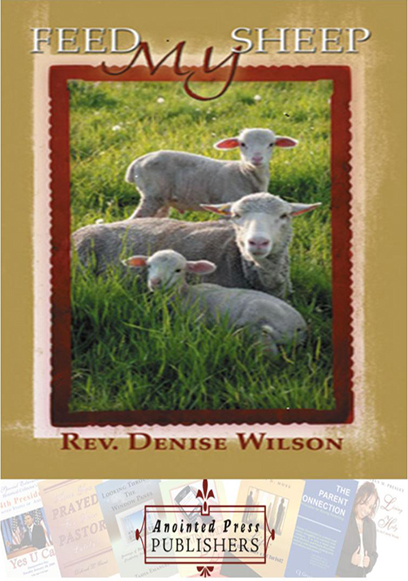 NEW AUTHOR, Rev. Denise Wilson has released a book about one person making a difference in ministry and community service. Wilson Ministries had made it a part of their mission to minister to and provide for the homeless population in Washington, DC. This includes ministry through song, prayer and teaching as well as providing through the means of food, water, clothing and personal hygiene items.
This is the story of the Wilson Ministry Foundation and how one person can impact a whole community through giving and loving and therefore setting the example for more people to be involved in making everyone in our community a priority.
This book is a MUST READ to those who bear the name of Christ. It is time that believers get outside of the four walls of the church and begin doing the work of the ministry. This book depicts how the harvest is plenty, but the laborers are few. I pray as you begin to read that your heart will be stirred with passion to FEED GOD's SHEEP, no matter where you are and where you go.
About the Author
Rev. Denise Wilson
is the author of the newly released book, Feed My Sheep, published by Anonited Press Publishers, Cheltenham, MD. As native of Middleburg, Virginia, Rev. Wilson is an ordained Associate Minister of the Mt. Pleasant Baptist Church located in Herndon, Virginia, where the Rev. Dr. James L. Graham, Jr. is Senior Pastor. Denise has been using her gifts and talents in the ministry arena as a minister, ambassador to the homeless of Washington, D.C. and artist in gospel music for over 30 years. For more information please visit www.wilsonministries.net