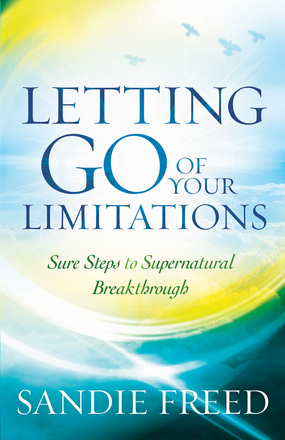 Are you tired of trying so hard?

Trying to live the transformed life you're called to? Trying to access God's power in order for change to happen?

Instead of trying, let go. Let go of the limitations of "religion," a place of trying harder, where you never measure up. Step into God's grace. You'll be empowered supernaturally beyond your experience.

What's holding you back?

Ministry leader Dr. Sandie Freed helps you to identify and let go of
· pressure to achieve results
· pride
· reliance on yourself
· efforts to please God on your own
· defeated attitudes
· squelched passions
· a hardened heart
· disappointments
· fear of intimacy with God

In each chapter, Sandie walks with you through a Scripture story illustrating a limitation. She shares her own experiences, directs you in a reflective activity and affirms you with biblical truth. This is your field guide to letting go and finding the place of God's promised rest, where His supernatural power will be released in your life.