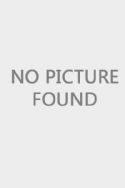 Contact Information:
Prophetess Gwendolyn Brown
Prophetess Gwendolyn Brown is an ordained prophetess/pastor and is in covenant relationship with Bishop Bill Hamon and the Christian International Apostolic Network.
She is the wife of Bishop Robert Brown and serves as the co-pastor of the River of Life Christian Fellowship. She is the mother of four children, and the grandmother of three.
Born and raised in Jacksonville, Florida, it was there that Gwendolyn also attended public school and college. As graduate of Florida Community College at Jacksonville, she received a Business Administration and Management Degree. Later, she attended Smith Chapel Bible College and received a Bachelor of Theological Studies degree from Logos Christian University. In addition, Gwendolyn has completed training at Christian Healing Ministries, Jacksonville, Florida in the areas of Healing and Deliverance.
Gwendolyn was saved and baptized in the Holy Ghost in September 1981. In January 1984, God called Gwendolyn to become actively involved in a local ministry where she received extensive training and experience in leadership and ministerial development.
In August 1997, God miraculously opened doors, as Robert and Gwendolyn founded the River of Life Christian Fellowship, Inc. Gwendolyn is a highly anointed prophetess, teacher, pastor, speaker, mentor, counselor, and flows powerfully in prophetic healing and deliverance. God has placed a tremendous anointing in her to teach the unadulterated Word of God and to minister healing of the body and deliverance from evil spirits.
Gwendolyn is the founder of Women of Faith Ministries, Inc., Elect Pearls (Girls) and Intercessor of Faith Prayer Ministry.
There is a tremendous desire in her to see broken women and girls in spirit, mind and body restored to wholeness through the love of Jesus Christ.
Gwendolyn and Robert have established a Prison and Jail Ministry. Gwendolyn ministers at the Duval County Jail weekly to over two hundred incarcerated women. Also, she ministers monthly at Lowell Women Prison Main Unit, Lowell Women Annex and Gadsden Correctional Women Facility. Gwendolyn hosts a yearly "Fasting and Prayer Retreat Conference" at Lowell Women's Prison. As Gwendolyn preaches the unadulterated Word of God, souls in jail and prison have been healed, delivered, saved and set free from all types of bondages.
Gwendolyn provides life skills training in local housing projects and serves in a mentoring capacity to many young mothers. God has also, released a powerful anointing upon Gwendolyn for healing of marriages. In fact, Gwendolyn and Robert were divorced in 1979, but in 1983, the Lord healed and reconciled their marriage and they were remarried.
God has placed a mandate upon this ministry to take strained, broken, severed marriages and to minister God's healing power to these relationships. Gwendolyn and her husband Robert have established "Two Becoming One Marriage Ministry".
Gwendolyn co-hosts a monthly television broadcast, "A Time of Healing and Deliverance". God uses Gwendolyn to help equip and activate Godís elect` into their five- fold ministry calling. She is a conference speaker, seminar teacher, healing and deliverance minister, and prophetic minister.