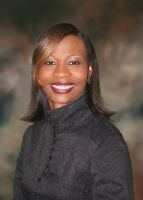 Marketing Your Ministry, Part 3
This month we continue the third of our four-part series on how we as ministers can enhance and market our ministry with excellence! In the beginning of this series, we first focused upon how to take and secure a photographer for professional pictures and get professional business cards. Then we shared how to establish a good website. I ended the article on websites with sharing with you that not only is it important for a ministry to have a website but also an email address where you can contact people and send them information and they in turn can contact you with further questions or comments. A plus here is that a relationship has now been established, and the sky is the limit!
One of the first things a person or ministry must consider when establishing an email address is its name. When doing so, I'd like to suggest to you that you keep it simple, use a name that people can remember, and one that corresponds closely to the ministry. For example, when establishing an email address for my ministry, Debora Hooper Ministries, I use debora.hooper@verizon.net instead of theministryspecialist@aol.com. Although those words have a nice ring, and that is how I brand my ministry, I don't feel it's the best choice. On the other hand, using my name as the actual email address is most profitable because it makes it much easier for people to remember and share with others. In addition, it helps to avoid an immediate deletion when people scroll down to check their mail. (Why waste time writing material just for people to delete it?) Foreign email addresses usually get that response because people can't identify with the sender. But those email addresses that are easily identifiable find that the recipients of the email not only actually open the email, but tend to respond to it immediately.
Speaking of email addresses, as you build a "cyber" relationship with others, you will find that you will begin to accumulate a large number of email addresses. Sometimes this list can grow into hundreds or even thousands of email addresses. This list, which you can easily edit or delete, is put into your email address book and utilized when necessary, so that you don't have the pain of trying to memorize all the addresses. Depending upon what is happening, sometimes you will send an email to just one or two persons and then sometimes, like during an upcoming major event, you may need to send that information to everyone in your address book. When doing the latter, however, there can be drawbacks. An important one to highlight is that when people receive these types of emails, they receive them with each and every contact name being visible to them. In addition, because the list is so long, they have to waste time scrolling pass all the names listed just to get to the information. (Who has that kind of time today?) Unfortunately, this can become a deterrent for the recipient not to read the information and/or make them feel unimportant because they are included in a group listing. Although I have done this in the past, I have since found something better that I'd like to share with you. It's much, much better than the old way and indeed the presentation of the email is so much more professional. If you haven't heard about it already, then let me introduce you to a company called Constant Contact. It's an email marketing company that I and thousands of others use when distributing information to large groups of people. If you or your church distributes information this way, and on a regular basis, then continue reading because this is especially for you!
Constant Contact can easily be found on the internet (www.ConstantContact.com) and as forestated, they are an email marketing company. They specialize in everything you need to know when you send out information to those in your address book. For example, they help you to easily track when and whether an email you sent was received, opened, and forwarded and also whether the contact clicked on a highlighted link which can be used to determine their interests. In addition, they tell you whether an email bounced and why and also depending upon the recipient's response time, you can decide whether to delete or keep an email address active. Lastly, once your email is created, you can either send it out immediately or schedule a specific time but regardless to which one you choose, you hold the power!
While these are just some of the exciting things the company offers, what I like best about Constant Contact is that, not only does it personalize each email when you are doing a mass mailing (no one else's name is visible), it also allows you to sell your product (using Paypal), and present your event or information to your contacts in the finest fashion. With Constant Contact, you can do away with a boring white background and now send your information out to your contacts (as many times as you want) in the most highly, professional manner. Feel free to choose from a large selection of easy-to-use templates that range from announcement cards to newsletters and then put your special touch on them by selecting from a multiplicity of colors and designs for layout. Also, upload pictures, add links, and of course, present your message in a wide variety of writing styles, fonts and sizes. (Email me to view a sample.) Whether your ministry, church or business is large or small, this effective resource will bring an enormous enhancement to it, and simultaneously, greatly reduce your precious time sending information to uninterested persons. Thus, if your goal is to build an audience and you need to target and easily monitor their response and needs, do it with a touch of excellence with Constant Contact!
For those of you who would like a free trial of this marketing tool, you can do so for 30 days with 100 contacts. Afterwards, a small fee is imposed ($15 minimum for 500 contacts) but I think you will agree that it's a true ministry or business investment. Until next month, go ahead and check it out and let me know your thoughts. And, if you decide to sign up, kindly bless me by using my name as a reference. Enjoy and blessings to you in 2008, The Best Year of My Life!
About the Author
Rev. Dr. Debora C. Hooper is the Author of Hooper's Evangelist & Minister's Handbook and the Pastor of Greater Works Worship Center in
Brooklyn, NY
. For ministry invites, questions and comments, reach her at
debora.hooper@verizon.net
or www.myspace.com/deborahooper. To receive upcoming ministry newsletters and information, join her email list at www.greaterworksworshipcenter.com