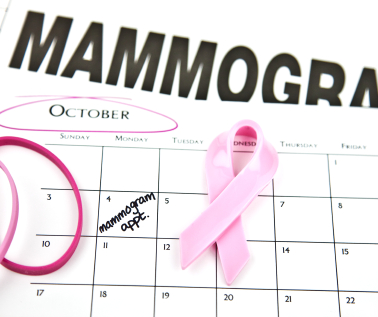 6 Secrets To a Painless Mammogram
By Benson Yeung
Mammograms can be life-saving. They can also be prohibitively painful to some women. Here are six tips to make your mammogram hurt less.
1. Have your mammogram when you don't have much breast engorgement. (For most women, this means the two weeks after menstruation has finished but the time varies with the individual. Other women might find day 18 to 22 after the first day of menstruation more appropriate)
2. Use as little salt as possible for a week before the test. Again, this will reduce the extent of breast engorgement for most women and hence the pain associated with the compression required for the test.
3.Taking 400 international units of vitamin E for 3 weeks before the test. Why this works has not been documented. However, this works frequent enough for you to try out.
4. Using simple analgesics like paracetamol, aspirin, diclofenac one hour before the test, provided you don't have an allergy to these. These have to be taken after food.
5. Drink green juice, made from green apples, capsicums, celery, bitter melons and cucumbers on alternate days for a week before the test. This is a little secret one of my patients shared with me. This green juice is also helpful for breast pain in general. Make sure you don't drink this more frequent than suggested as it may lead to hypotension or even dizziness.
6. Tell the radiographer when you feel pain during the test. The radiographer does have some lee-way to adjust the degree of compression of the breasts against the x-ray plates.
Whatever you do, don't skip the mammogram if advised by your doctor.
Article Source:
****Disclaimer: Breakforth Ministries and Consulting, Inc. and PreachingWoman.com do not endorse or offer any medical advice regarding mammograms or other health issues shared on this website. The above article is shared for informational viewing only. If you following any of the above tips (secrets) you will be doing so completely and solely at your own risk and our organization can not be held liable (legally or personally) and will not indeminify you in any way concerning any adverse effects you may experience.