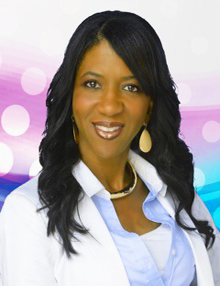 We are living in such a wonderful period in history! With waves of new technology, it's easy to access things that were previously out of reach. We can communicate with people around the globe in a matter of seconds, with the internet you can take an online class or conduct business while sitting at home in your pajamas. You can also reach countless people with the gospel 24/7 via the endless possibilities made available through technology. It's simply remarkable the advancements we have made in the last 10 years! Now my question to you is, "As a leader, are you being left behind?"
It's a known fact that God's people are often 10 to 15 years behind when it comes to embracing new trends and breakthrough technology. Listen, if your prayer is, "Lord enlarge my territory", I want to encourage you to explore the many options available to stretch out and do what God has called you to do through the use of technology. Now don't let fear of the unknown intimidate you. Just seek the Lord and ask Him to show you which steps to take and then do it! Remember help is just a click away. There are tons of tutorials online for just about anything you want to know how to do. I'm also available to help anyway I can and send you in the right direction. That's one of my specialities as a coach and consultant. Get going and remember you can do it!
Your Coaching For Success Minute:
What are your feelings about embracing new technology to fulfill your purpose?
Are you being left behind?
What new territory do you desire to move into?
Do some research. Which tools of technology will help you enlarge your territory and reach your destiny?
© Tarsha L. Campbell, All Rights Reserved, Use only with permission