Featured Book of the Month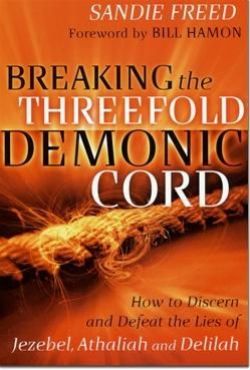 How to Discern and Defeat the Lies of Jezebel, Athaliah and Delilah
Three evil powers have joined forces to deceive you, rob you and imprison you in religious structures. It's time to fight back.

For years a controlling Jezebel spirit has seduced the unsuspecting, even in the Church. Now the destructive forces of her daughter, Athaliah and Delilah are becoming evident as well. The joining together of this "threefold cord" is the enemy's secret weapon - and it is gaining alarming momentum against believers.