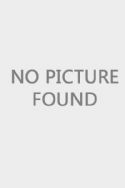 Contact Information:
Pastor Bonnie Hunter
5252 Addison Rd
Capitol Heights, MD 20743-6603
Ph: 301 - 386-5071
Reaching and preaching for Jesus, Pastor Bonnie Hunter was born in Battleboro, North Carolina. She has been married to Elijah Hunter, Sr. for 37 years, and is the mother of four children and grandmother of two twin girls.

She worked for the D.C. Government for 30 years, where she held the title of Supervisor of the Child and Youth Services Division, and she also served as an Addiction Counselor. She attended the University of the District of Columbia and continued her education at Logo's Christian College and Graduate School where she is a recipient of a Bachelor's Degree as well as a Masters Degree. On March 10, 2002 she received an Honorary Doctorate degree from the Eastern North Carolina Theological Institute. She later graduated with an earned Doctorate Degree in July 2005 from Word of Faith Christian College & Logos Graduate school.

Pastor Hunter served faithfully under the awesome leadership of her father, Bishop Zenobie Davis, Sr., of the Greater Friendship Church. She held many offices such as Missionary President, Youth President, Choir Director, and Church Secretary just to name a few. She served faithfully in her church as a builder of the body of Christ.

Pastor Hunter was released into full-time evangelism in 1994. She served in various churches as evangelist, teacher, preacher, ministered in prisons, street corners, nursing homes, shelters, hospitals, group homes, and wherever the Lord would lead. She also led bible study at lunchtime on her job. In May 1995, the Lord led her to start a neighborhood bible study group in her home. Shortly thereafter, with much prayer and consultation with her pastor, she accepted the call of Pastor. Pastor Hunter did not launch out to pastorate until her father/pastor retired due to health issues, and had given his blessings. Then, God told her it was her time.
The Friendship Church Outreach Ministry was founded on December 3, 1995, with 10 members. Since that time, the Lord has blessed the ministry with approximately 500 members and still growing. The Lord led Pastor Hunter to take an early retirement in September 2001, and blessed Friendship to purchase their own church building, 5252 Addison Rd, Chapel Oaks, Md. In August of 2008, the Mortgage was paid off. Praise the Lord for being debt-free! On October 5, 2008, "One Church, Two Locations" was launched at Friendly High School, in Fort Washington, Maryland. After obeying the Lord in casting the net on the South Side, the Lord has added to the church such as to be added. Friendship has now found a permanent location located at 9300 Livingston Road, Fort Washington, MD. "To God be the Glory for the things He has done and is going to do, Hallelujah."
Pastor Hunter has traveled throughout the world as far as Trinidad, Jamaica, preaching in national and international conventions and local churches. She has taught and preached in seminars, women's retreats, and conferences. She is a well sought after speaker. She is honored to be the first licensed "Woman Pastor" of the International Bible Way Churches Worldwide. In July of 2006, she was the first "Woman Pastor to become a District Elder (Overseer)" of the International Bible Way Churches World Wide. Pastor Hunter was appointed the International President over the Pastors' Council, Presiding Prelate, Apostle Cornelius Showell. She serves as a trailblazer for the women of God. She is a member of the Clergy United, and Black Coalition of Pastors.

Pastor Hunter has 8 churches that have come out of her work. She also oversees several other churches. She released a CD project in 2006 entitled "Worshipful Praise," which is a compilation of the ministries music talent along with special Worship Melodies that she sings.
Pastor Hunter is fully committed to the things of God. She is a praiser and worshipper and will lift up the name of Jesus anywhere and everywhere she goes. She loves the assignment the Lord has called her to do, and that is "Reaching and Preaching" for Jesus, with the reward of souls being won to the Kingdom of God.