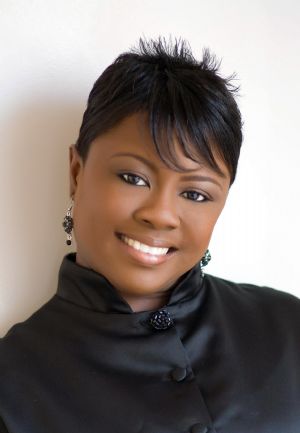 Your Potential and Possibilities!
Written by Nichelle Early, Executive Editor
Oh, what a difference a year makes! I am so excited about the potential and possibilites that 2011 holds. I believe that we are embarking upon one of the greatest years of our lives and ministries. Are you ready?
As I began to seek God concerning this year, I asked Him to share with me His desires more of from the Body of Christ in 2011. And with that being said, I feel impressed to share with you that this is the year of "the Word." In other words, I believe that in this year that God is requiring us to become one with His Word by confessing, believing, and accepting everything His Word says about our lives, ministries, and every situation that concerns us. We must understand and put the Word of God first in everything thing concerning us. We must be intentional to judge every opportunity, and circumstance by the Word, because it is God speaking to us.
The Bible says in Hebrews 4:12, the word of God is quick, and powerful, and sharper than any twoedged sword, piercing even to the dividing asunder of soul and spirit, and of the joints and marrow, and is a discerner of the thoughts and intents of the heart.
We must understand that the word of God is very real. It is alive and we must accept the Word and act upon it in order to find great success in this year as promised in the book of Joshua.

This is the year that as the Body of Christ, we must believe, confess, and act upon all that we sing and preach about.
So, I admonish you in this year to put all of your faith in the Word of God now. If God said it, believe, confess it, and settle it in your heart. Be determined to dismiss and rebuke doubt and unbelief. I truly believe that this is the year that God is going to manifest many of the promises He's made concerning you, but understand, those promises will come after being fertilized by the Word, pushed out of the spirit through the birth canal of faith, and settled in the natural realm of manifestation.
Own this year through the word!
Evg. Nichelle Early
Founder/Executive Editor
PreachingWoman.com