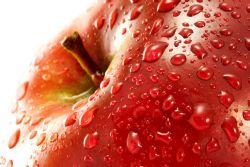 Eat Healthier 'On the Go' - 3 Simple Tips To Eat Smart While Traveling
By Sheryl Allen [http://EzineArticles.com/?expert=Sheryl_Allen]
You've made a commitment to improve your diet by eating healthier foods. You find recipes and shop for ingredients, buying lots of fresh veggies, fruit and healthy snacks. At home and at work it's pretty easy to follow your new nutritional program -- you've resolved to stay on track! You get in the habit of preparing extra food for dinner so you have leftovers for lunch the next day and cut up your carrot and celery sticks to snack on the night before. All is going well, you're feeling better and shedding a few unwanted pounds when suddenly you are faced with an unexpected trip -- it could be for business or pleasure. You begin to wonder "How am I going stay on my program? I'm doing so well and now this!" Depending on the length of the trip, you begin to worry about temptations and the availability of the foods you've actually begun to enjoy. The following 3 Simple Tips will help you to be prepared to 'eat healthy on the go'.
1) Plan ahead because you just might sabotage your success without careful planning. Begin by planning how you are going to carry a variety of convenient 'to go' foods and snacks to choose from. Depending on your flight time and length of stay, you may want to plan for breakfast, lunch, dinner and snacks. Choose foods that travel well and be sure you have the means to keep them cool if necessary. Be sure your food choices are temperature appropriate and will not spoil or go rancid if not refrigerated. *See list below for ideas.
Air tight leak proof containers are a must to avoid messy accidents.
3) Have a back up plan in case you run out of food or have flight delays. Carry cash or a credit card to purchase additional food and a list of acceptable foods if you have specific dietary needs or allergies. This is especially important if you have medications. Always carry extra meds than needed in case of emergency.
Since peanuts and pretzels just aren't enough, a few of my favorite healthy travel foods are:
*Single serving packets of protein shake-add contents of packet to ice water and stir or shake for a nutritious meal replacement (I carry a 12 ounce screw top shaker bottle to avoid spills and extra packets of shake for emergencies)
*Hard boiled eggs (peeled and ready to eat)
*Apples (you can pre-slice and dip in lemon juice to prevent discoloring)
*Cut up carrot and celery sticks*High protein health bars (always a healthier choice than candy bars)
*Trail mix (organic if possible with no added sulfites)
*Dry-roasted almonds or peanuts
*High quality dark chocolate for unexpected chocolate cravings
Travel healthy, travel smart!
©2008 Sheryl Allen
Sheryl Allen has been gathering innovative, healthier life choices for 30+ years and putting them into practice. Her tips and resources can be found at http://www.justchoosehealthier.comSheryl is the designer of Thrival Kits® 'Your Ultimate Fresh Food Travel Companion'. The stylish, versatile Classic Black kit is the perfect solution for savvy, health conscious travelers to conveniently carry fresh, delicious food as well as personal, business and travel items while 'on the go'.