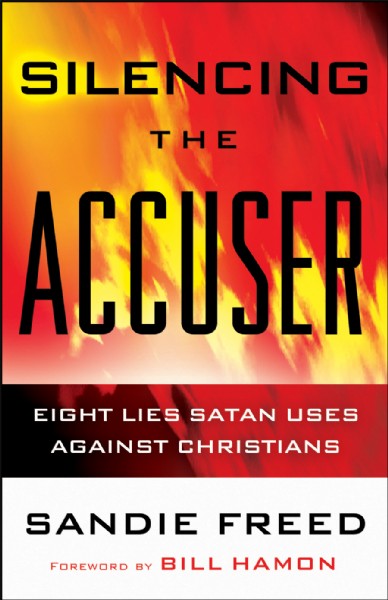 Spiritual Warfare Expert Offers Supernatural Discernment for Defeating Satan's Lies
By Sandie Freed
Many Christians are unaware of the lies Satan, the accuser, whispers in their ears. Not only does he accuse believers, but he deceives them concerning their relationships with God and also their identities, and he speaks falsely concerning God and his love for his children.
Using the Old Testament story of Job, author Sandie Freed exposes our ancient enemy and the multiple ways he manipulates believers. With her trademark transparency and warmth, Freed encourages those struggling with a sense of hopelessness, a negative self-image, or a season of attacks--to name just three. She shows readers how to root out and overcome the negative thoughts the accuser plants, arming them with battle-tested prayer strategies to silence him and his deadly whisperings forever.
Purchase Here!
Endorsements
"I have known Sandie Freed for many years. This book is about becoming a freedom fighter--freedom from Satan's lies about us. Sandie writes so well about this subject because she lives the book. She knows what it takes to be free from Satan's lies. I love Sandie and I love this book."
--
Barbara J. Yoder
, senior pastor of Shekinah Christian Church; international speaker and author; apostolic leader, Breakthrough Apostolic Ministries Network, Ann Arbor, Michigan
"When Sandie Freed says she is 'addicted to freedom' she means it! Sandie is like the coach or manager you see in the corner talking to the champ between rounds in a great boxing match. A true 'freedom fighter' herself, Sandie takes everything she paid a price to learn and deposits it with clarity and power into your hands in Silencing the Accuser. I only wish there were more books like this around when I began my spiritual journey. It would have made life easier. Read it and share it with others!"
--Dr. Lance Wallnau, president, Lance Learning Group