Back in December I had a dream that stunned me yet, it helped stir the purpose and kingdom assignment within me. Therefore, I would like to share that dream with you because every day, I believe we all need to allow God's purpose within us to be stirred so that we stay focused on the mission of the Kingdom.
In my dream, there was a blackout and I was entrusted to carry a message which would give light to people scattered at many locations. So my daughter and I got up and began jog along to carry out this assignment. Out of nowhere, my grandmother appeared and came jogging towards us for she was trying to flag us down and get us to stop. She called me by name (between breaths) as she kept saying: "Stop, don't go there!" She could barely keep up. For a moment, I looked at her in amazement because for one, she was 70 years old, and the other because my grandmother passed on to glory in February, 2004. So, I questioned myself as to if that was really her, although never stopping in my mission to carry the message to the people. After a while, I realized that the woman I saw couldn't possibly be my grandmother because my grandmother died in 2004. I said to myself, "that's not Dean (my grandmother's name). Dean is in heaven- that's a demon!" I immediately went into warped speed overload! At this, what was supposed to be my 70 year old grandmother sped up also! We were going so fast that you could only see dust - literally! Finally, I made it to one of the locations that I was supposed to bring the message to and I went in to the people and locked the door. As I locked the door, the demon began to beat on the door.
Now, the message I was entrusted to give to the people in the dream was plain and simple. The message was simply: "Do not open the door, for what is out there is a demonic spirit. No matter what it says, how it pleads with you, how much it cries, or how sad or in despair it sounds- do not open the door!" When I gave the message it brought light to the building.
After giving the people the message, I exited out the back door hiding until I could go forth to the next location. However, I could hear the demon began to cry and whine. He cried like a baby; then he changed and became as an old couple who needed protection and help; then once again he changed and appeared as a young child who was afraid of the dark. This began to work on the conscience of the people inside the building. They began to reason among themselves that keeping people who were in need out was inhumane and immoral. So they took a vote and decided to open the door. When they opened the door, the enemy came in the building disguised as a child. The moment they closed the door, he revealed himself in his true form and killed everyone in the building. [end of dream]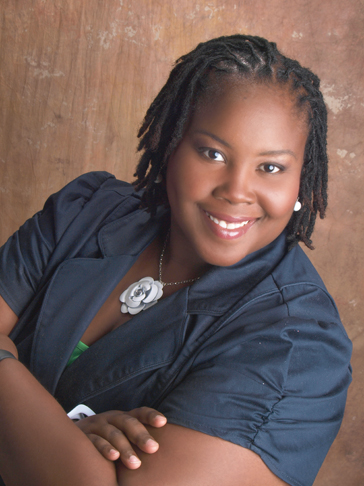 Why am I telling you this dream and what does it matter you may ask? Well, I'm sharing it with you because completing your mission is crucial even when there are casualties. We have been given a charge by God to win souls, refresh souls, encourage souls, edify souls, and love souls. What this dream taught me is we all have a choice. As ministers of God, our job is to give people the Word of God. We can no longer make it our responsibility to determine what people do with the Word once it is sown in their hearts. This is true in our families, marriages, business relationships, friendships, etc. The sower sows the Word. As vessels of God and through our conduct, we are chiefly responsible for making sure that the Word being sown upon every occasion.
In our everyday lives, we are to bring light to darkness, hope to despair, and love in the presence of hate. Now, distractions will come; they will come in many different forms and in many different ways because the goal of a distraction is to deter your focus and aim from the mission and stop your productivity.
Watching the movie Red Tails caused me to reflect even more upon the dream I've shared with you today, and offered more confirmation of my interpretation of the significance of this dream. There is a scene in the movie where one of the pilots' (the best friend of the commander in charge) plane gets hit by enemy fire while in the air. As the scene unfolded the commander, who could not help him, or get to him in any way, other than by radio cried out to him and said, "Stay with the mission...we need you".
This is precisely what I'm saying to you today and every day: "Stay with the mission, we need you".
Just as in my dream I could hear the people being killed, crying, and being torn to pieces by the demon, I too realized I couldn't help them and there was nothing I could do about it. I too cried and was heartbroken at their deaths. However, I realize that it was their choice to let the demon in after the light of the truth was revealed to them; and for that disobedience, it cost them their lives. Now, please know that I'm not being harsh or insensitive, but what I want you to know is this: As you go about the mission and assignment of the Kingdom, their will indeed be casualties. But, for all of the casualties, there will be even more victories from all the people who heed the truth and receive the light of the message of the Gospel that God has assigned you to give. So, be encouraged, stay on the mission, and continue to grow in grace. God bless!